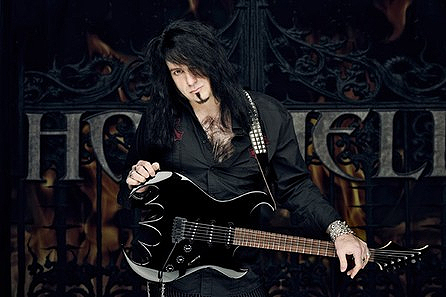 "

DC Custom Guitars are outstanding , first rate all the

way. My DC Custom Shop guitar is as nice and well crafted as anything else out there. Dean built me one for my personal collection and it's killer, I really love it" -

Joe Stump

"DC Custom Guitars, has scalloped a bunch of necks for me over the course of the last several years and the work's just absolutely stellar. The guitar comes back to me looking like it came right out of the factory. From the scallop job, to the
inlay replacement , to the neck finishing it's all top drawer, just outstanding." - Joe Stump
Joe Stump www.joestump.com
---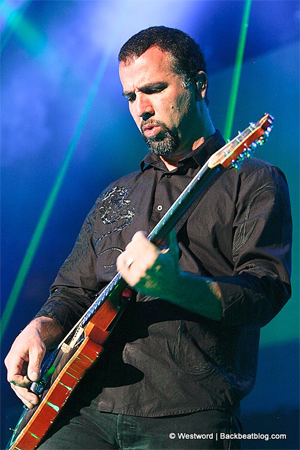 "I go to Dean at D.C. Custom Guitars for all my neck mods. I trust Dean with all my touring and recording guitars from inlays to finishes , great work!"

-

Tony Rombola


Tony Rombola

www.godsmack.com


T

---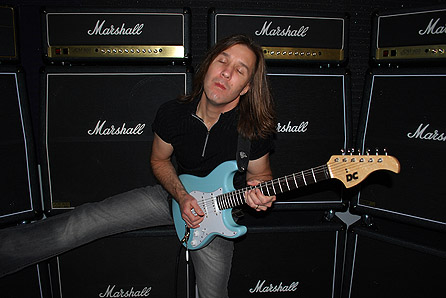 "My
D.C. Custom guitar is one extremely well crafted guitar. The tone of the woods that were recommended and subsequently used are top notch and nothing but a sonic delight. The scalloped board is very cool and nicely scooped, I've never been a scalloped player but this baby is having an influence.
The tuning is extremely stable, which is usually somewhat of a battle with similar style guitars. I much prefer the nitro finish that this guitar has over the now widely used (and not as tone conducive) poly coat finishes; I can't wait to see this beauty age. The D.C. style headstock is super cool too and really adds a bit of attitude to the curvy strat body.

The one thing I don't like about it is - I only have one!"- George Bellas

George Bellas www.georgebellas.com
---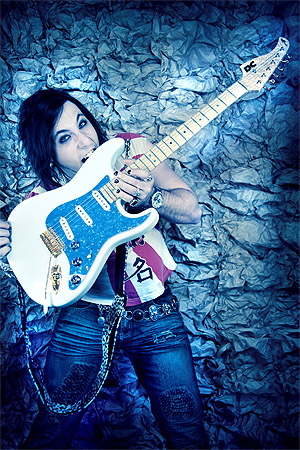 When I first tried a DC Custom Guitar, I was blown away by the quality of the craftsmanship and by the incredible look and tone. It was time for me to get a real mid-blowing axe that played great and looked amazing live on stage!

Working DC Custom Guitars was for me an amazing experience. DC Custom Guitars knows the demanding needs of a guitar player and I believe that's making DC one of the best luthier's out there! We built my ultimate axe together and it kills any other guitar I've tried in my career! "- Jay Menard
Jay Menard www.icewind.ca
---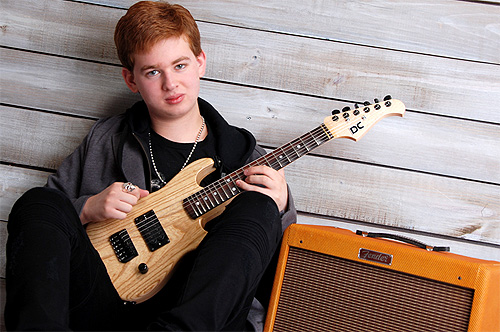 "DC Custom Guitars are devoted to making your dream a reality.
Anything you can possibly imagine, DC will build! "
-Tyler Morris
---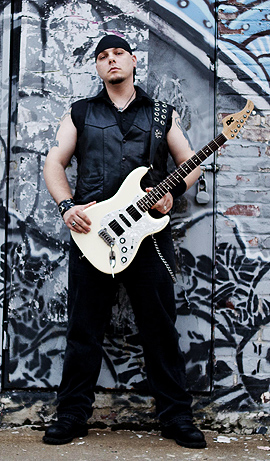 ---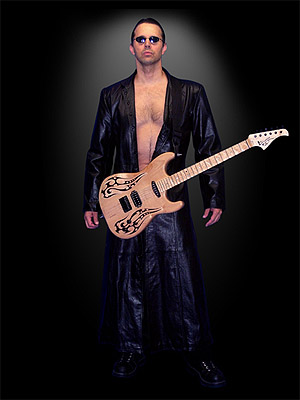 "You just can't beat the quality of a DC Custom guitar! DC Custom builds guitars for World Class Shredders and they know just how to optimize sound and playability. The looks and craftsmanship speak for themselves. DC Custom Guitars neck scalloping is the best I've ever seen and played! The greatest part of working with DC Custom Guitars is that we work as a team together creating my guitar vision Thanks!! " - Randy Ciak
Randy Ciak www.randyciak.com
---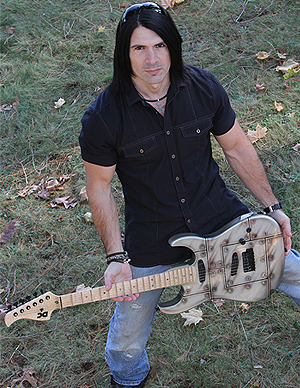 "I've played many types of guitars over the years and have never found an instrument in stock form that met my demanding need as a player. That's when I started modifying my high end guitars, and ultimately building my own axes to fit my playing style. DC Custom Guitars was born.

Each DC Guitar carries years of my experience as a professional guitar player and luthier. Killer solid tone woods, custom electronics, and thin finishes are used to handcraft a guitar that will sonically blow your mind and produce true bell-like tones. I believe the look of the guitar is just as important as function, therefore you can be sure your one-of-a kind DC Custom Guitar will stand out on stage
.


"It's time you stopped playing someone else's custom shop signature model and start playing your own"!
- RIP and Shred! -Dean Cascione
.
Dean Cascione www.deancascione.com
---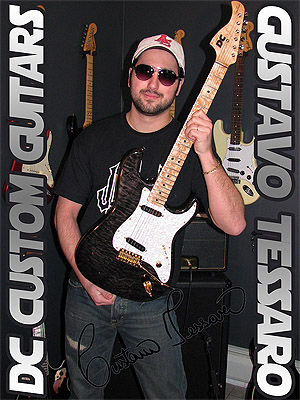 My first impression when I played my DC Custom Zebra Wood, was that I felt tone much different from what I was used to - I call this MONSTER TONE! The tone was perfect and the sonics were beautiful. The scalloped neck is a literally a work of art and feels so natural and amazing.
The neck allows me to play totally free. Only the best woods were used to build my custom guitar, and quite frankly its the best looking wood I've ever seen!! Don't waste your time trying different guitars to find the best , DC Custom Guitars can make one especially for you - Gustavo Tessaro


.
Gustavo Tessaro MYSPACE
---

---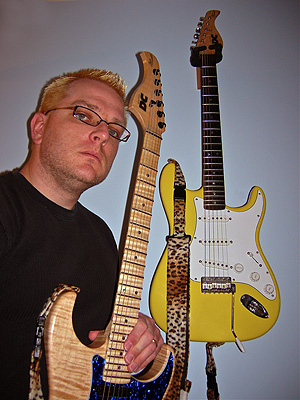 There's nothing like a DC Custom Guitar. When I first opened the case and saw my guitar built to my exact specifications, I was in total AWE of how great it looked. Once plugged in I knew my journey in finding the perfect guitar was over.
The tone, feel, look and playability of a DC Custom Guitar is 2nd to none. I've played many other guitars and they don't compare to the quality and craftsmanship that goes into each and every DC Custom Guitar.
Not only are the guitars first class, but Dean Cascione is one classy and super nice guy. Killer guitars + outstanding service = DC Custom Guitars. I currently own 2 DC Custom Guitars and will grow to 3 in the near future. DC CUSTOM GUITAR ROCKS!!! - Jamie Greenwood
Jamie Greenwood YouTube Channel
---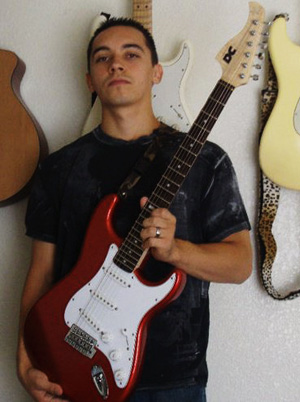 I came to DC Custom Guitars for one reason - I needed a guitar that could keep up with the demands of my playing style. Dean is a shredder and builds killer axes for top quality shredders, so I knew I could trust him to build me the ultimate shred machine.
Everything from the custom inlays to the exotic woods - DC Custom Guitars has it ALL covered. The Brazilian Rosewood fretboard on the quatersawn maple neck adds some unique tone to my guitar and the deep "neo-scallops" is just whats needed to give me that extra bite on each and every screaming note . I have a couple of Malmsteen Signature models and they do not even come close to the smooth playability of a DC Custom Scalloped Neck.
During my performances, I get tons of compliments from other guitarists who love the look and tone of my guitar. It feels great to tell them I had my own signature model super-strat handbuilt right here in the U.S.A! All I can say is that my next few guitars are coming from DC - I can't imagine playing anything else.Thank you for such a cool experience - Shred Lives!
David Ovieda www.myspace.com/davidshreds